WKMBCLAW.COM Presents: Bradley G. Garber's Board Case Update for April 17, 2018
Dr. Garber's
DISPENSARY OF COUGH SYRUP, BUFFALO LOTION,
PLEASANT PELLETS, PURGATIVE PECTORAL, SALVE
& WORKERS' COMPENSATION CASES
by Brad G. Garber
Wallace, Klor, Mann, Capener & Bishop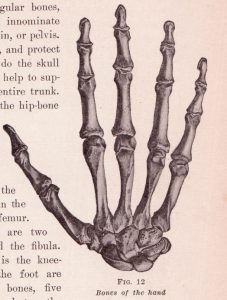 April 17, 2018 
Devynne C. Krossman, 70 Van Natta 372 (2018)
(ALJ McWilliams) 
Claimant requested review of an Order that: (1) awarded an ORS 656.268(5)(f) penalty for the self-insured employer's allegedly "unreasonable" claim closure, based on amounts then due at the time of the original closure; (2) declined to award a penalty and penalty-related attorney fee under ORS 656.262(11)(a) for the employer's allegedly untimely payment of TTD for a specified period of time; and (3) awarded 10 percent penalties and penalty-related fees under ORS 656.262(11)(a) for untimely payment of other TTD/TPD benefits.
The main issue was whether the penalty awarded, under ORS 656.268(5)(f) should be based on the amount due under a premature Notice of Closure, or whether it should be based on the amount ultimately due under the subsequent, and valid, Notice of Closure.  In Walker v. Providence Health Sys. Oregon, 267 Or App 87 (2014), ah'd to as modified on recons, 269 Or App 404 (2015), the Court held that, where the amount "then due" under ORS 656.262(11)(a) was unknown, the claimant was entitled to a penalty based on the amount ultimately awarded on claim closure.  The Board applied this rationale and modified the Opinion & Order to reflect a penalty of 25%, based on the amount due under the valid Notice of Closure.  Modified, but otherwise affirmed 
NOTE: In a recent decision, in Williams v. SAIF, 1305123; A160258 (April 11, 2018), the Court of Appeals, citing ORS 656.268(5)(d), held that a 25% penalty under that section was to be based on the total amount ultimately due under a valid Notice of Closure, and not on the amount of the increase between an invalid and valid Notice of Closure.  For example, if a claimant is awarded $1,000 PPD, upon a Notice of Closure that is subsequently found to have been premature or otherwise deficient and, upon valid closure is awarded $1,500, the 25% penalty is assessed on the $1,500, and not on the $500 increase.
Justin A. Swint, 70 Van Natta 451 (2018)
(ALJ Kekauoha) 

The self-insured employer requested review of an Order that found: (1) that claimant's request for hearing raising an issue of TTD rate was not untimely filed under ORS 656.319(6); (2) directed it to recalculate claimant's temporary disability rate; and (3) awarded a penalty and $2,500 penalty-related fee to claimant's attorney for alleged unreasonable claim processing.
On September 18, 2014, claimant suffered a compensable injury.  On September 26, he was released to, and returned to, modified duty work.
On October 8, 2014, the claims administrator sent a Notice of Wage Calculation to claimant, advising him that his TTD rate was calculated at $830.43, based on an average weekly wage of $1,245.59.  The employer, however, elected to provide "wage continuation," in lieu of paying TTD, under ORS 656.262(4)(b) and OAR 436-060-0025(2).  As part of the "Notice," claimant was advised that, if he disagreed with the wage calculation, he must immediately notify the claim administrator.
Wage continuation payments continued to be paid, every two weeks, until February 28, 2017, when claimant was release to regular work, without restriction.
On April 7, 2017, claimant requested a hearing to challenge the employer's processing of his TTD benefits!  Huh!?  He didn't enjoy receiving his usual paycheck?  (Apparently, overtime hours were not included in determining rate) The employer contended, among other things, that claimant's hearing request was untimely filed, under ORS 656.319(6).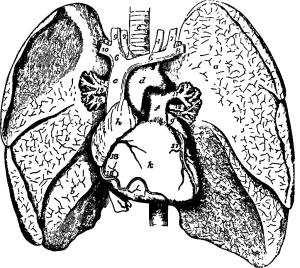 ORS 656.319(6) provides: "A hearing for failure to process or an allegation that the claim was process incorrectly shall not be granted unless the request for hearing is filed within two years after the alleged action or inaction occurred."
The ALJ concluded that claimant's April 7, 2017 hearing was timely filed.  He reasoned that the Notice of Wage Calculation letter was not a claim processing "action" that triggered the two-year period under the statutory section.  Instead, the ALJ reasoned that each payment of wage continuation was a separate processing action that tolled the statute.  The last payment of wage continuation was on February 28, so the April 7 Request for Hearing was, in the ALJ's opinion, timely.
The issue was what constituted an "action" or "inaction" to start the 2-year limitation running.
The Board concluded, as follows:
"* * * [W]e do not evaluate each individual wage-continuation payment separately as an 'action' under ORS 656.319(6).  Rather, we conclude that the claim processing 'action' that triggered the two-year limitation in ORS 656.319(6) occurred on October 10, 2014 (the date of the first wage-continuation payment), when the employer allegedly did not include overtime when calculating claimant's 'same wage.'"
Claimant's Request for Hearing was, thus, found untimely.  Vacated & Dismissed 
And from the Court of Appeals:
Johnson v. SAIF, 1202168, 120864; A160491 (March 28, 2018)
(Judge Egan)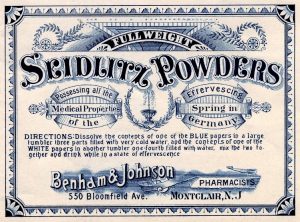 Claimant compensably injured her left hand when it was caught in a closing elevator door.  SAIF accepted a claim for disabling contusions and an abrasion.  After initial treatment of the hand, claimant sought treatment for pain in her left forearm, left shoulder and upper back, which she attributed to pulling her hand back, suddenly, when it got stuck in the elevator door.  An MRI of the shoulder revealed a rotator cuff tear.
Claimant's attending physician determined that the accepted conditions resolved without impairment, and SAIF issued a Notice of Closure.
SAIF subsequently modified the scope of claim acceptance to include sprains of the left shoulder and left trapezius muscle.  It denied claims, however, for left rotator cuff tear, left upper arm sprain, left elbow sprain, left forearm sprain and cervical spine disorder.  Claimant filed a Request for Hearing.
While the request for hearing was pending, claimant requested reconsideration of the Notice of Closure, and the appointment of a medical arbiter.  The medical arbiter found some loss of range of motion in claimant's left upper extremity due to the hand injury.  He also identified loss of grip strength, 50% attributed to the work injury and 50% attributed to the denied shoulder condition.  On reconsideration, the Appellate Review Unit apportioned claimant's impairment due to the arbiter's grip strength findings.  Claimant appealed.
At hearing, claimant contended that there should be no apportionment because the loss of grip strength was caused, in material part, by her compensable hand injury.  She asserted that, under Schleiss v. SAIF, 354 Or 637 (2013), there could be no reduction in benefits for impairment attributable to a noncompensable condition except for impairment attributable to a "legally cognizable preexisting condition," when a claim for a combined condition involving a preexisting condition has been accepted and, then, denied.  The ALJ agreed, but the Board reversed the ALJ's decision.  Claimant took the issue up to the Court.
The Court observed, "The board distinguished Schleiss, reasoning that, when, as here, a claim has been denied outright, there can be no benefits paid for impairment attributable to the denied claim, because no compensation is owed on the denied claim."  The Board had added, as a rationale, that a denied claim is a type of "legally cognizable condition" to which apportionment applies under Schleiss.
The Court agreed with the Board, holding: "Thus, we conclude that, if a portion of a worker's impairment, such as claimant's loss of grip strength here, is attributable to a denied condition, then that impairment must be apportioned out of the award."  Affirmed