Bradley G. Garber's Board Case Update for 04/25/16 Dr. Garber's DISPENSARY OF COUGH SYRUP, BUFFALO LOTION, PLEASANT PELLETS, PURGATIVE PECTORAL, SALVE & WORKERS' COMPENSATION CASES Bradley G. Garber's Board Case Update: 04/25/2016
Guill v. M. Squared Transportation, Inc., 1304551; A157567 (April 6, 2016)
Claimant petitioned the Court for review of an Order on Review that upheld the employer's denial of his claim for benefits. Claimant, a truck driver, suffered a syncopal episode (a loss of consciousness) while driving his truck. The truck crashed and, while Claimant was not injured, the employer required him to seek medical services for the purpose of diagnosing the cause of his syncopy.
In affirming the denial of claimant's claim, the Board found that his need for medical services did not arise out of and
in the course of his employment. I discussing whether claimant's need for treatment was due to an "unexplained" cause, the Board wrote, as follows:
"Claimant's reliance on the 'unexplained fall' doctrine is misplaced. Here, it is the cause of the syncopal episode that is unexplained, not the cause of the crash. In other words, the cause of the crash is explained. It was a syncopal episode. See Billie J. Owens, 58 Van Natta 392 (2006), aff'd without opinion, 213 Or App 587 (2007)(a fall caused by fainting is not a truly unexplained fall, even if the cause of the fainting is unknown); Magaly N. Villiers, 56 Van Natta 510, 513 (2004)(fall was explained where the record established that the claimant lost consciousness). In contrast, in cases applying the 'unexplained fall' doctrine, the cause of the fall is unexplained."
Before the Court of Appeals, the parties stipulated, among other things, that claimant's syncopal episode was unexplained. One of the issues, on appeal, was whether a syncopal episode was an "injury," within the meaning of ORS 656.005(7)(a). The Court wrote, "As we have explained, a claimant suffers an 'injury' within the meaning of ORS 656.005(7)(a) if the claimant suffers a 'harm, damage or hurt' that either requires medical services or results in disability or death." The Court continued, "A harm that requires diagnostic medical services qualifies as an 'injury' for purposes of the statute." The Court determined that claimant's syncopal episode was a "harm" that required diagnostic medical services and, so, qualified as an injury.
Under Oregon law, a truly "unexplained" injury is compensable. Because claimant's injury – his syncopal episode – was unexplained, the Court found the claim compensable and reversed the Board's Order on Review.
NOTE: This holding, of course, flies in the face of the Board precedent cited above and the Court does not explain how its disposition in Owens is affected by this decision. On its face, its holding in this case overrules its previous decision. Almost every fall caused by an unexplained syncopal episode or loss of consciousness will be compensable.
Elsea v. Liberty Mutual Insurance, 130119M; A156924 (April 13, 2016)
Claimant appealed an Order on Review that found he was not entitled to permanent total disability (PTD) benefits. The Board found that claimant failed to prove that he was willing to seek regular gainful employment. That proof is required by ORS 656.206(3). See SAIF v. Stephen, 308 Or 41 (1989).
In this case, it was undisputed that claimant was not totally disabled from a medical standpoint at the time of claim closure. The issue was whether he could establish that (1) he was willing to seek regular gainful employment and (2) did or would have made reasonable efforts to obtain such employment. As stated in Stephen:
"A claimant who is so incapacitated that he or she cannot perform regular gainful employment need not establish that he or she 'has made reasonable efforts to obtain such employment' because seeking such work would be futile. ORS 656.206(3) was not intended to require claimants to engage in such a useless act. See Cutright v. Weyerhaeuser Co. Such a claimant, however, must establish that he or she, but for the compensable injury, is or would be will to seek regular gainful employment."
In this case, claimant offered an affidavit, attesting:
"I am willing to seek regular gainful employment and have made such reasonable efforts to obtain such employment. I applied for a job through the union for metal sheet workers and for other jobs but have not secured employment. On account of my right knee condition, restrictions, age, education, and adaptability to nonphysical labor, trying to obtain suitable and gainful employment is futile."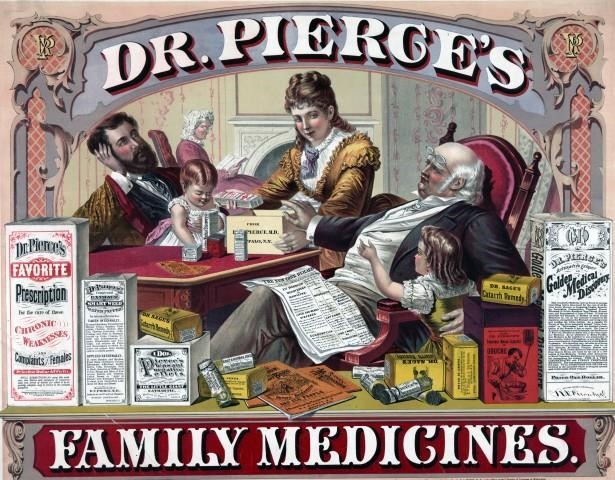 The Board found that claimant's uncorroborated affidavit regarding his willingness to seek work was not, in and of itself, enough to "persuasively establish" a willingness to work. The Court found the Board's conclusion to be reasonable in light of all of the evidence, which included the fact that claimant had been "retired" for three years before he filed a "new/omitted" condition claim. Affirmed
And…in the fancy denial category:
Casey v. City of Portland, 1004578; A15S2297 (April 20, 2016)
Claimant injured his left shoulder in 2002, while working for the City of Portland, and filed a claim for benefits. The City denied the claim. Here is a sentence that the City included in the denial: "If in the future you are diagnosed with a condition that you or your physician believe to be related to this exposure with [employer], your claim will be reconsidered for possible acceptance."
Claimant did not request a hearing from the denial, and there was no record of treatment between 2002 and 2010. Eight years later, claimant sought medical treatment for worsening left shoulder pain and, on May 24, 2010, he filed an aggravation claim, followed by a new/omitted condition claim. Eventually, he underwent surgery on the shoulder.
Employer denied claimant's 2010 claim on the ground that his 2002 claim had been denied, and that denial had become final. Claimant filed a request for hearing and, after hearing, an ALJ affirmed the denial on the basis that the claim was barred by claim preclusion. The Board affirmed the ALJ's decision.
On judicial review, Claimant argued that, because the 2002 denial expressly reserved his right to have his later claim "reconsidered for possible acceptance," claim preclusion did not bar his 2010 claim. The Court agreed. Reversed and remanded for reconsideration of claimant's 2010 claim on its merits
PRACTICE TIP: DON'T EVER DO THIS