Bradley G. Garber's Board Case Update for 05/26/16 Dr. Garber's DISPENSARY OF COUGH SYRUP, BUFFALO LOTION, PLEASANT PELLETS, PURGATIVE PECTORAL, SALVE & WORKERS' COMPENSATION CASES by Brad G. Garber Wallace, Klor & Mann May 26, 2016 From the Court of Appeals: De Los-Santos v. SI Pac Enterprises, Inc., 1103363; A157315 (May 11, 2016)
Claimant petitioned the Court of Appeals for review of an Order on Review by the Board that upheld the employer's denial of claimant's "new medical or omitted medical condition" claim.
Claimant injured her back at work and filed a claim for benefits. The claim was accepted for the condition of "lumbar strain."
After about 22 months of treatment, claimant filed a new/omitted condition claim for the condition of "radiculopathy/radiculitis." The new conditions claim was Claimant requested a hearing and the ALJ upheld the denial. Claimant, then, requested review by the Board. The Board upheld the Opinion & Order, reasoning that, in order to prevail, claimant had to prove, both, that the condition for which she requested acceptance actually existed, and that her work injury was at least a material contributing cause of that condition.
Claimant sought judicial review. On review, claimant argued that she need only establish that her claimed symptoms were attributable to the work injury in order to demonstrate that the insurer was required to accept her claimed "new/omitted" condition. In other words, she argued that she did not need to prove that the "new/omitted" condition actually existed! DUH!
Claimant's argument did not go far. The Court pointed out, "[O]ur case law is clear that, to prevail on a new or omitted condition claim under ORS 656.267, a claimant must establish – with medical evidence – that the claimant, in fact, has a condition." (emphasis original). Claimant had no such medical evidence.
Affirmed
Kevinia L. Frazer, 0902947; A156890 (May 18, 2016)
This is the second go-around for the Court. First time around, the ALJ set aside the employer's denial of claimant's injury sustained as she fell while walking back to work after a smoke break at a covered area across a parking lot.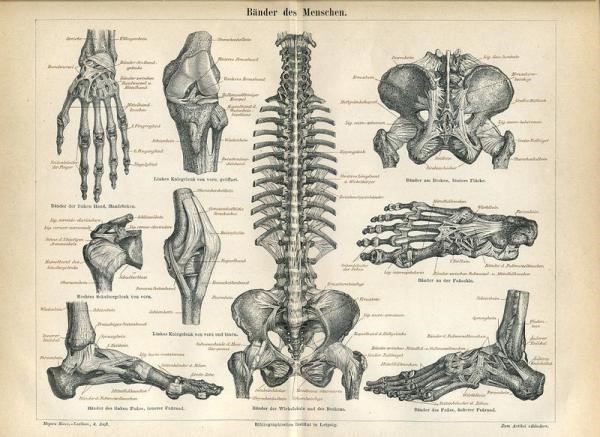 By Opinion & Order, the employer's denial was set aside. The employer appealed the Order on Review to the Court of Appeals and, after review, the Court reversed and remanded the matter back to the Board to address the "parking lot exception" to the "going and coming" rule. See, Enterprise Rent-A-Car Co. of Oregon v. Frazer, 252 Or App 726 (2012). On remand, the Board found that the "parking lot exception" did not apply because the employer exercised no control, ownership or maintenance responsibilities with regard to the parking lot where claimant was injured. Because the exception did not apply, the going and coming rule rendered claimant's injury non-compensable. It reversed the Opinion and Order and reinstated employer's denial. Claimant, then, appealed the Board's Order on Review on Remand back up to the Court of Appeals.
Significantly, the Court, in affirming the Board's Order on Review on Remand, did not apply its holding in U.S. Bank v. Pohrman, 272 Or App 31, rev den, 358 Or 70 (2105), where the Court held that the "personal comfort" doctrine is not an exception to the going and coming rule but, rather, is an "antecedent" consideration to the going and coming rule. "Antecedent" means something that is in existence before, i.e., "preceding in time or order." So, a personal comfort defense does not preclude a defense based on the going and coming doctrine. While a "personal comfort" defense may have been an alternative or additional defense, in Frazer, the only defense addressed by the Board, on remand, was whether the parking lot exception to the going and coming rule applied. The Board found that it did not. Therefore, claimant's injury was sustained while returning to work, and was not work-related under the going and coming rule. Affirmed
Bowman v. SAIF, 1301130; A156919 (May 18, 2016)
Claimant's attorney sought review of an Order on Review that didn't award as much in the way of attorney fees as he/she wanted, after SAIF accepted compensability of claimant's claim before hearing. Claimant's attorney wanted $25,000; the Board awarded $6,000.
Claimant filed a claim for complications related to a spider bite sustained while working. SAIF denied compensability of the claim. Claimant requested a hearing and hearing was scheduled for June 4, 2013. On May 31, 2013, four days before the hearing, SAIF notified claimant that it was rescinding its denial. After being notified of the voluntary rescission of SAIF's denial, claimant's attorney spent time "wrapping up" the matter, which included communicating with claimant, negotiating terms of settlement with SAIF's counsel, dealing with medical bill issues and ensuring proper claim processing.
Because SAIF and claimant's counsel could not agree on the amount of the attorney fee, a hearing was held on that single issue. Everyone agreed that, under ORS 656.386(1), claimant's counsel was entitled to a reasonable fee; they just could not agree to an amount. As stated above, claimant's counsel sought $25,000. SAIF argued that a fee of $4,000 to $5,000 was appropriate. SAIF argued that claimant's attorney's post-rescission time should not be considered as "time devoted to the case."
After taking into consideration the factors set out in OAR 438-015-0010, the ALJ awarded a reasonable fee of $6,000. The Board affirmed the award. Interestingly, in claimant's attorney's statement of services, in support of his/her attorney fee request, out of 36 total hours spent on the case, 14 hours were spent on issues that arose after rescission of SAIF's denial. Many of those hours were spent researching the law applicable to the assessment of attorney fees under ORS 656.386(1), after pre-hearing rescission of a denial.
After review of the statute, the Court concluded, as follows: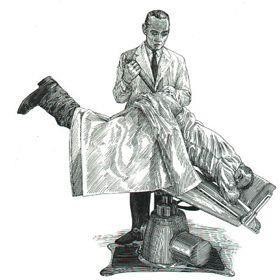 ". . .[I]n considering the time that a claimant's attorney devoted to the case – one of numerous factors that the board must considers under OAR 438-015-0010(4) – the board must consider all of the relevant, reasonable time the attorney dedicated. That consideration may include work that occurred after the insurer notified counsel of its intention to rescind its denial if it is reasonable and related to the litigation of the denial and rescission. As claimant points out, the case is not necessarily over then an employer rescinds its denial. Rather, in a rescission scenario, some of an attorney's work relating to the litigation of the denial may occur after the insurer provides notice of the rescission. The attorney must be credited for all relevant and reasonable time (and for the crucial services a claimant receives as a result of the attorney's post-rescission efforts) as part of a reasonable attorney fee award."
The Court remanded the matter to the Board for a redetermination of the attorney fee award, taking into consideration claimant's counsel's post-rescission efforts.
Reversed and remanded
NOTE: It will be interesting to see what the Board comes up with, on remand, for a reasonable pre-hearing, post-rescission, attorney fee. The
Claimants' Bar will use the decision in every pre-hearing rescission case as a lodestar. Keep this in mind… 36 hours = X$$ 
And from the Board:
Bryan V. Dechand, 68 Van Natta 703 (2016)
(ALJ Jacobson)
The self-insured employer appealed an Opinion & Order that set aside its denial to claimant's claim for a left shoulder condition and assessed a penalty and fee for unreasonable claim processing. Claimant cross-appealed, seeking a penalty-related fee for an unreasonable denial.
The Board affirmed the compensability issue, but modified the penalty/fee. The ALJ had awarded a penalty and attorney fee for an "untimely" denial. The Board reversed that award, but awarded a penalty and attorney fee for an "unreasonable" denial. The Board observed that a claimant's "report" of an incident (without a "written request for compensation") is not sufficient, by itself, to constitute a "claim" under ORS 656.005(6).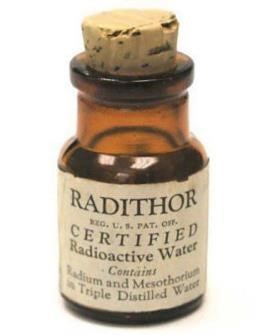 In this case, Claimant first sought treatment on August 12, 2014. The chart note made
reference to a separate and new injury occurring on July 16, 2014. From the record, it was not clear when the employer received that treatment record. The next treatment note was dated September 8, 2014. That note was received by the employer on September 17, 2014. Sixty days from that date was November 16, was not untimely. Thus, the Board reversed the penalty and fee that was assessed based on untimely issuance of its denial.
The Board noted, however, that when the employer issued its denial, the only medical evidence it had was the September 8 note from claimant's attending physician explaining that claimant had suffered a new left shoulder injury that resulted in a need for treatment. There was no contrary medical evidence. Because there was no contrary evidence, the Board found that the denial, while timely, was unreasonable. Affirmed in part, reversed in part, and modified in part. (The Board giveth, and it taketh away — and, then, giveth some more)
Justin T. Jones, 68 Van Natta 754 (2016)
(ALJ Sencer)
Claimant requested review of an Opinion & Order that upheld the employer's denial of his new/omitted medical condition claim for left hand and finger conditions.
In August 2007, claimant injured his left hand at work. He went to a "Dr Henry," who noted a history of a "crush injury of distal phalanx * * * of the little finger. He diagnosed a finger laceration and finger contusion. On August 23, 2007, the insurer accepted a laceration and contusion to the left little finger.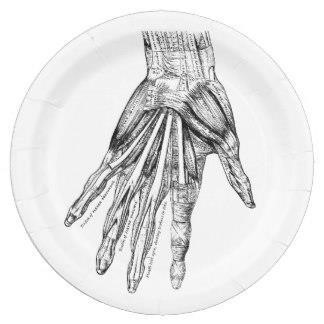 In May 2015, claimant (through his attorney) requested acceptance of "left hand and fourth and fifth fingers crush injury/conditions, left fourth finger contusion" as new/omitted medical conditions. Th e insurer denied the new/omitted conditions claim in July 2015.
After hearing, the ALJ upheld the insurer's denial, noting that Dr. Henry did not diagnose a "crush injury;" he only used the term to describe the history (or mechanism) of the injury. A carrier is required to accept a "condition," not a mechanism of injury. See Royal S. Buell, 50 Van Natta 702 (1998). In this case, the medical evidence did not establish "crush injury" as a "condition." But, see, Jeremy Schaffer, 65 Van Natta 2191 (2013)(medical evidence established a "crush injury" was not only a mechanism of injury, but an appropriate medical diagnosis of the claimant's condition). Affirmed
Bridget D. Ridiman, 68 Van Natta 766 (2016)
(ALJ Lipton)
Claimant sought review of an Opinion & Order that upheld the employer's denial of her right knee injury claim.
On August 20, 2014, claimant, a housekeeper, was seated on a stool, "de-linting" surgical towels. When she stood up to walk over to the linen closet, her right leg "gave out." She caught herself and did not fall.
Claimant went to an emergency department on that day and told the examining doctor that, as she stood up, her
right leg "gave out" on her. The doctor diagnosed a "right knee strain."
MRI films revealed tri-compartmental degenerative changes in the knee and a medial meniscus tear.
Claimant went to an IME with an internal medicine specialist. The examiner diagnosed "right knee pain due to progressive degenerative arthritis." He stated that the degenerative arthritis was not work-related. Claimant's attending physician did not agree with the IME doctor, but he was unable to say, with any degree of probability, that claimant's work activity caused her meniscal tear.
The employer denied the claim, on an AOE/COE basis. The ALJ set aside the denial, reasoning that claimant was injured as a result of a risk connected with her work activity. See Hubble v. SAIF, 56 Or App 154, rev den, 293 Or 103 (1982). On review, the employer argued that claimant's injury did not "arise out of" her employment. In essence, it argued that claimant's injury was due to idiopathic factors.
The parties agreed that claimant was "in the course of" her employment when she sustained her injury. The only issue was whether her injury "arose out of" her employment. Claimant relied upon Hubble.
In Hubble, the claimant's left knee "buckled" as he was walking at work. He was diagnosed with a torn cartilage, which his surgeon attributed to walking. Walking was part of the claimant's regular job activities. Because of that, the Board found that the risk from walking was a risk associated with the claimant's job. It found, therefore, that his torn cartilage arose out of his employment.
In this case, there was no evidence that getting up off a stool, or walking, presented a risk connected to the nature of her work, or to which the work environment exposed her. To the contrary, the IME doctor opined that claimant's right knee "gave out" due to symptoms from her preexisting arthritis. The attending physician was unable to attribute claimant's knee condition to her work activity. In essence, there was a lack of medical proof in support of claimant's claim.
Affirmed
NOTE: There was no discussion of "idiopathic" factors as the cause of claimant's near fall, but that was implied by the IME doctor's conclusions.
Claimant presented no evidence to overcome it. Otherwise, Hubble may have been a good case to rely upon.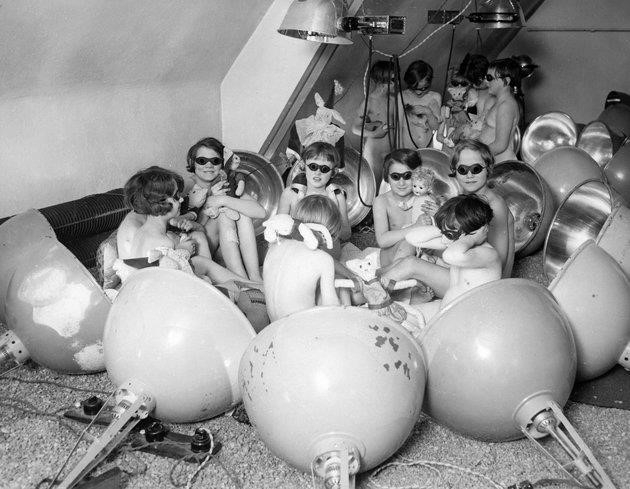 8