New Shareholder Announcement – Oregon Workers' Compensation Attorney Benjamin Debney Becomes WKMCB's Newest Shareholder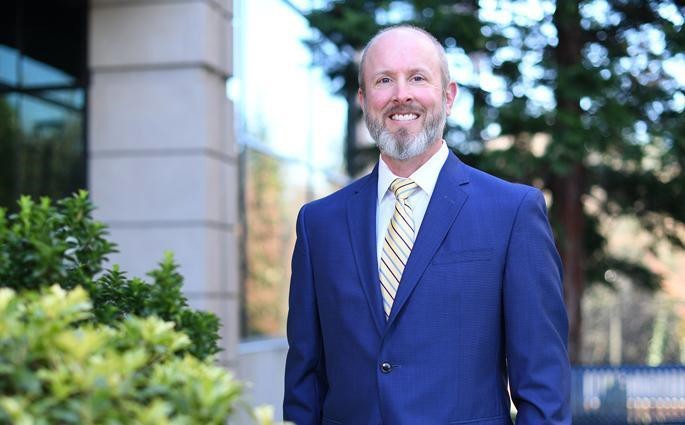 Wallace, Klor, Mann, Capener & Bishop is proud to announce that Oregon workers' compensation defense lawyer Benjamin Debney has been named its newest shareholder. Ben's new shareholder role strengthens WKMCB's core business and workers' compensation practice.
"Ben exemplifies our firm's commitment to delivering world-class representation through his leadership, appellate and policy expertise, and tenacious advocacy," said Attorney Christopher Bishop. "We are very pleased to add Benjamin as a shareholder as he continues to have a positive impact on the success of our clients and our firm."
Since joining WKMCB in early 2020, Benjamin has expertly advised his employer clients in seeking effective resolution of workers' compensation claims, or defended them in litigation as necessary. Ben continually monitors legislation affecting Oregon workers' compensation and regularly testifies before the Oregon Legislature on any proposed changes to Oregon workers' compensation law. He is also the Chair of the Oregon Workers' Compensation Legislative & Rules Subcommittee. In addition, Ben has presented two webinars for claims examiners on upcoming changes to Oregon workers' comp statutes and legal precedent.
Prior to running the Oregon practice at WKMCB, Ben served in several government positions involving Oregon workers' compensation. In the Legislative Branch, as Deputy Legislative Counsel, he assisted in drafting over 200 statutes and testified on the meaning of proposed statutory language before legislative committees. In the Executive Branch, as a Staff Attorney at the Oregon Workers' Compensation Board, Ben drafted scores of Board opinions on appeal from hearings. In private practice, Ben specialized in Workers' Compensation appeals, advocating for employers in 100+ matters before the Oregon Workers' Compensation Board and Court of Appeals.
Benjamin Debney will continue to advise employers in workers' compensation matters and advocate on their behalf before the Oregon Legislature. We are honored to welcome Ben to the shareholder team.
Connect on LinkedIn at benjamindebney.