WKMBCLAW.COM Presents: Bradley G. Garber's Board Case Update for August 18, 2017
Dr. Garber's
DISPENSARY OF COUGH SYRUP, BUFFALO LOTION,
PLEASANT PELLETS, PURGATIVE PECTORAL, SALVE
& WORKERS' COMPENSATION CASES
by Brad G. Garber
Wallace, Klor, Mann, Capener & Bishop
Board Case Update: 08/18/2017 
Upcoming Event: 
I reported on the Court of Appeals decision of McDermott v. SAIF, 286 Or App 406 (2017), in my July case law update.  That decision was an en banc decision, with six out of the thirteen judges dissenting.  Since that decision was published, on June 28, 2017, two other decisions in appeals brought by claimant's have affirmed Board decisions consistent with the holding in McDermott.  See Salvador v. SAIF, 1404476; A159855 (July 19, 2017); Yekel v. SAIF, 1400431; A160049 (July 19, 2017).  So, anticipate a Petition for Supreme Court Review to resolve the apportionment/combined condition morass.
Also, of importance, the Oregon Supreme Court denied reconsideration of its recent decision that reversed the Oregon Court of Appeals decision in Brown v. SAIF, so we're back to awarding PPD for accepted conditions, instead of "injury incidents." 
From the Board: 
Ruth M. Barton, 69 Van Natta 1215 (2017)
(ALJ Otto) 
This is another attorney fee case.  The issue was whether the employer was responsible for claimant's cognitive disorder.  Judge Otto set aside the employer's denial and awarded a $25,000 attorney fee.  There were six experts involved in the case, so presumably six reports/depositions.  The employer relied upon one expert; claimant relied upon the remaining five.  The Opinion & Order was affirmed, and claimant's attorney was awarded an additional $4,500, plus costs.
NOTE:  I report this case, merely, as cautionary.  The more experts involved, the higher the attorney fee.  At least, that seems to be the trend.
Patricia K. Reese, 69 Van Natta 1220 (2017)
(ALJ Fisher) 
The employer appealed an Opinion & Order that set aside its denial of claimant's occupational disease claim.  Its main defense was that claimant filed her claim, untimely, under ORS 656.807(1).
Claimant knew that her bilateral thumb condition was work-related, in 2003.  Nevertheless, she didn't file a claim for the condition until 2016.
ORS 656.807(1) provides, as follows:
"All occupational disease claims shall be void unless a claim is filed with the insurer or self-insured employer by whichever is the later of the following dates:
"(a) One year from the date the worker first discovered, or in the exercise of reasonable care should have discovered, the occupational disease; or
"(b) One year from the date the claimant becomes disabled or is informed by a physician that the claimant is suffering from an occupational disease." (Emphasis added).
Notice how many times the word "or" is used. 
In Freightliner LLC v. Holman, 195 Or App 716 (2004), the court explained that "the claim must be filed by one year from the latest of four specified events.  Nothing in the language of the statute indicates that the specific event must already have transpired at the time of claim filing."  The Board observed, "Thus, the one-year period to file an occupational disease claim does not begin until all four events (the date the claimant discovered the occupational disease, the date they should have discovered it, the date they were disabled, and the date they were informed by a physician that they were suffering from an occupational disease) have transpired."  Reese at 1221.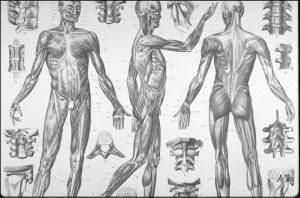 Claimant knew about the work-relatedness of her bilateral thumb condition in 2003.  By 2008, she was diagnosed with work-related bilateral thumb osteoarthritis.  So, three out of the four requirements of ORS 656.807(1)(a) and (b) were satisfied.  The dispute was whether claimant was ever "disabled" due to her condition.
The employer argued that claimant was disabled because surgery was recommended and "strongly encouraged" by a few treating doctors.  Claimant, however, elected to receive conservative treatment.  She never lost time from work and, so, never became disabled.  In fact, on the 827 Form filed on September 1, 2016, claimant was noted as engaged in her regular work and that permanent impairment was "unknown."  Under the circumstances, the Board was not persuaded that claimant was disabled before one year prior to the filing of her claim.  The fourth, and remaining, requirement was not met.  Affirmed 
Summer Cook, 69 Van Natta 1227 (2017)
(ALJ Reichers) 
The employer appealed an Opinion & Order that set aside its denial of claimant's right leg injury claim.  The issue was whether claimant's injury arose out of and in the course of her employment.
Claimant is a flight attendant.  She lives in California and commutes to PDX.  Typically, she works four days per week, starting and ending at PDX.  She was scheduled to work from May 26 to May 28, 2016.  On May 26, she commuted to PDX and worked on four flights, finally landing in Los Angeles around 9:00 p.m.
Her next flight was scheduled for 2:00 p.m., the following day.  During the 17-hour layover, she was free to do whatever she wanted, except that she could not drink alcohol within 10 hours of her next flight.
Claimant could stay in a hotel room on the evening of May 26, but decided to go home.  The next morning, she attended an exercise class at her local gym.  She injured her right calf muscle while performing an exercise.  As a result of her injury, she was unable to complete her work week.
Claimant filed a workers' compensation claim which was denied on an AOE/COE basis.  Claimant requested a hearing.
Citing Liberty Northwest Ins. Corp. v. Nichols, 186 Or App 664 (2003), the ALJ concluded that ORS 656.005(7)(b)(B) did not exclude claimant's injury from compensability because it occurred while she was on a layover (i.e., still working).  Reasoning that the exercise class was related to claimant's travel status (i.e., that she was a "traveling employee"), the ALJ determined that her injury arose out of and in the course of her employment.  Accordingly, she set aside the employer's denial.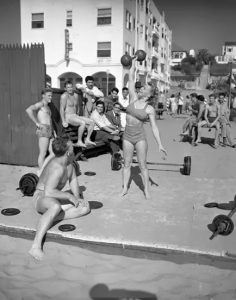 On review, the employer contended that compensability of claimant's injury was excluded under ORS 656.005(7)(b)(B) because her participation in the exercise class was a recreational activity, engaged in primarily for claimant's personal pleasure, within the meaning of the statute.
A traveling employee is considered to be continuously acting in the course of employment unless the employee has engaged in a distinct departure on a personal errand.  SAIF v. Scardi, 218 Or App 403 (2008).  However, under ORS 656.005(7)(b)(B), a "[c]ompensable injury" does not include an "[i]njury incurred while engaging in or performing, or as a result of engaging in or performing, any recreational or social activities primarily for the worker's personal pleasure[.]"
The "traveling employee" rule is a judicial construct.  Legislative history reveals that the statutory exclusion in ORS 656.005(7)(b)(B) was adopted in response to the court's decision in Beneficiaries of McBroom v. Chamber of Commerce, 77 Or App 700, rev den, 301 Or 240 (1986).  In McBroom, a traveling employee (salesman), while on a business trip, became inebriated and drowned in his hotel's hot tub.  In holding that the death was compensable, the court concluded that the exception to the "traveling employee" rule, that the worker was engaged in "a distinct departure on a personal errand," did not apply.  The legislature subsequently sought to reverse this ruling by enacting ORS 656.005(7)(b)(B).
In light of this legislative history and the facts in this case, the Board concluded that ORS 656.005(7)(b)(B) applied to exclude claimant's injury, even though she was a traveling employee.
The Board observed, as follows:
"ORS 656.005(7)(b)(B) raises three questions: (1) whether the worker was engaging in or performing a 'recreational or social activity': (2) whether the worker incurred the injury 'while engaging in or performing, or as a result of engaging in or performing,' that activity; and (3) whether the worker engaged in or performed the activity 'primarily for the worker's personal pleasure.' [citation omitted]. If the answer to all those questions is 'yes,' then the worker cannot recover benefits."
In this case, the Board found that all three questions ended in "yes."  The traveling employee rule did not trump (sorry for the pun) the statutory exception.  Reversed