WKMBCLAW.COM Presents: Bradley G. Garber's Board Case Update for December 14, 2018
Dr. Garber's
DISPENSARY OF COUGH SYRUP, BUFFALO LOTION,
PLEASANT PELLETS, PURGATIVE PECTORAL, SALVE
& WORKERS' COMPENSATION CASES
by Brad G. Garber
Wallace, Klor, Mann, Capener & Bishop
October 22, 2018 
Henry Miller, Dcd, 70 Van Natta 1121 (2018)
(ALJ Jacobson) 
This is a "responsibility" case, with four different employers.  One of them, Owens/Travelers requested review of an Opinion & Order that set aside its responsibility denial and upheld another employer's responsibility denial and awarded an $8,000 assessed attorney fee under ORS 656.386(1) for the pre-hearing rescission of Owens/Travelers compensability denial.
Claimant worked as a ceiling tile installer for various employers from 1959 until his retirement in 1988.  From 1980 to 1985, he worked for Owens Corning.  Coverage was provided by Travelers.  From 1985 until his retirement, in 1988, he worked for another employer, Performance/AIG.
Eleven years after his retirement, in 1999, claimant started receiving treatment for a condition ultimately diagnosed as malignant mesothelioma.  He died in January 2012 from malignant pleural mesothelioma.  His wife filed a claim for survivors benefits.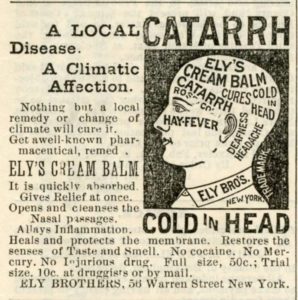 Owens/Travelers issued a compensability denial on 8/13/12.  Claimant requested a hearing.  It amended its denial, on June 6, 2016, to include a responsibility defense.
By records review report, Mr. Gleason, a certified safety professional, opined that the decedent was potentially continuously exposed to airborne asbestos as a ceiling installer from 1959 to 1988.  He testified, at hearing, that OSHA rules state that anything before 1981, particularly ceiling tiles, are presumed to contain asbestos.
Based on the anecdotal testimony of a couple of lay witnesses, the ALJ decided that it would have been "impossible" for exposure at Performance/AIG to contribute to claimant's mesothelioma.  Therefore, responsibility was assigned to Owens/Travelers.
Prior to hearing, Owens/Travelers rescinded its compensability denial, but did not agree to responsibility.  After the ALJ set aside the responsibility denial from Owens/Travelers and awarded claimant's attorney an $8,000 assessed fee, Owens/Travelers appealed.
In its Order on Review, the Board discussed the Last Injurious Exposure Rule, observing that it was Performance/AIG's burden to show that it was "impossible" for claimant's exposure during the 1985-1988 period to have contributed to his mesothelioma.  Unlike the ALJ, the Board did not find the anecdotal testimony of lay witnesses sufficient to carry Performance/AIG's burden of proof.  Accordingly, the Board upheld Owens/Traveler's responsibility denial and assigned responsibility to the last employer in line, under the Last Injurious Exposure Rule.
After Owens/Travelers rescinded its compensability denial, claimant's attorney requested an assessed fee of $28,800.  The ALJ awarded $8,000.  The Board reduced the award to $5,000.  A fee for prevailing against the responsibility defense of Performance/AIG, in the amount of $3,047, was assessed under ORS 656.308(2)(d).  Affirmed in part, modified in part, reversed in part 
Lorinda L. Gauthier, 70 Van Natta 1136 (2018)
(ALJ McWilliams) 
Claimant requested review of an Opinion & Order that upheld SAIF's denial of claimant's new/omitted condition claim for "xerostomia" (dry mouth) and dental conditions.  She had an accepted claim for a cervical strain, a lumbar strain, and L4-5 and L5-S1 disc herniations and claimed that the pain medications prescribed for those conditions caused her dry mouth and dental problems.
ORS 656.005(7)(a)(A) provides that no injury or disease is "compensable as a consequence of a compensable injury" unless the compensable injury is the major contributing cause of the consequential condition.  In this case, the "compensable injury" at issue were the accepted neck and back conditions.  Thus, to prove compensability of her xerostomia and dental conditions as consequential conditions, claimant needed to prove that the major contributing cause of those conditions was, either, the accepted neck and back conditions or treatment for those conditions.
Dr. Willis, a dentist who performed a records review on SAIF's behalf, opined that claimant's xerostomia and dental conditions represented a "multifactorial situation" and that the major contributing cause of disability/need for treatment of those conditions was not the pain medications prescribed for her neck and back conditions from her 2004 work injury.  Dr. Willis also noted that claimant's history of dental care lapses, GERD, clenching and grinding and pre-injury medication use, all contributed to her xerostomia and dental conditions.  Because claimants expert did not address any of these conditions in his analysis, the Board found his opinion in support of claimant's position unpersuasive.  Affirmed 
NOTE: Basically, I reported on this case because, in my 35-year experience in workers' comp, I've never heard of "xerostomia," much less an allegation that it was related to a work injury.  Wondrous stuff…. 
Tuan Tran, 70 Van Natta 1160 (2018)
(ALJ Somers) 
The employer requested review of an Opinion & Order that set aside its denial of claimant's injury claim for a low back condition.  In doing so, the ALJ excluded testimony from the employer's witness with regard to the occurrence of an injury.  The main issue, on appeal, was whether the ALJ properly excluded hearsay evidence on a central issue.
It was the employer's assertion that the claimant "faked" his injury.  In support of this assertion, the employer called "Mr. Allmain," a disability case manager, as a witness.  Mr. Allmain testified that, as part of his job, he assisted injured workers concerning claim filing and light duty work issues.  As part of his job, upon receipt of a claim, he performed "a bit of an investigation" into the merits of a claim.  In this instance, after claimant filed a claim, Mr. Allmain spoke with a  co-worker who told him that claimant told him that he intended to do something "to get moved to a different area, and if I have to get hurt, then I'll get moved."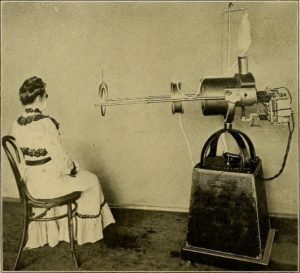 Over claimant's hearsay objection, the ALJ allowed Mr. Allmain's testimony for the limited purpose of supporting the employer's defense against claimant's penalty request.  The ALJ, however, disallowed the testimony insofar as it pertained to whether claimant had legitimately sustained a work-related injury.
Here's what the Board has to say about hearsay evidence:
"An ALJ may receive hearsay evidence and evaluate its weight in light of the circumstances of the case. Zurita v. Canby Nursery, 115 Or App 330, 334 (1992); see also Armstrong v. SAIF, 67 Or App 498, 501 n 2(1984)(hearsay evidence may be admitted in workers' compensation proceedings when there are sufficient indicia of reliability and when it is in the interest of substantial justice to do so); Kimberly A. Wilkerson, 61 Van Natta 451, 452 (2009)."
Ultimately, the Board found no abuse of discretion in the ALJ's exclusion of Mr. Allmain's testimony for compensability purposes, noting that there was no explanation for why the co-worker to whom he spoke with was not called as a witness.  Affirmed 
And from the Court of Appeals: 
SAIF v. Maldonado, 1404365; A162797 (September 26, 2018) 
Employer, Arrowhead Ornamentals, and SAIF sought review of an Order of the Board that reversed an Opinion & Order upholding a compensability denial.  In doing so, the Board relied on something called the "law of the case" doctrine in evaluating the evidence.
Claimant sustained a compensable low back injury.  Compensability of the claim was initially denied but, by Stipulation, SAIF ultimately agreed to accept a claim for the conditions of lumbar strain/sprain, L3-4 disc protrusion and L5-S1 disc protrusion.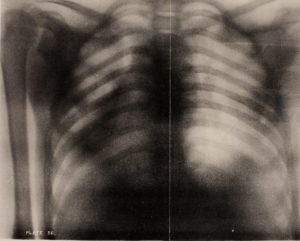 After claim acceptance, claimant began treatment.  In providing treatment, several physicians concluded that claimant's symptoms were due to preexisting spondylolisthesis.  However, one physician, Dr. Keenen, concluded that the spondylolisthesis had been worsened by the work-related injury.  Claimant initiated a new/omitted condition claim for that condition. SAIF denied compensability.  Claimant requested a hearing.
After hearing, the ALJ upheld SAIF's denial.  Claimant requested Board review, arguing that the medical opinions upon which SAIF relied were contrary to the "law of the case," and were, therefore, unpersuasive.  The Board bought this argument and reversed the ALJ.  SAIF appealed the matter to the Court of Appeals, challenging the Board's application of the "law of the case" doctrine.
In ILWU, Local 8 v. Port of Portland, 279 Or App 157, rev den, 360 Or 422 (2016), the Court of Appeals held that the law of the case doctrine precludes "litigation of an appellate court holding after remand and on subsequent appeal," and provides that, "when a ruling or decision has been once made in a particular case by an appellate court, while it may be overruled in other cases, it is binding and conclusive both upon the inferior court in any further steps or proceedings in the same litigation and upon the appellate court itself in any subsequent appeal or other proceeding for review."
The court observed, further, "The doctrine does not apply in the context of two separate administrative proceedings, 'because it gives preclusive effect only to the prior ruling or decision of an appellate court (as opposed to a trial court or administrative body) and does not bar such rulings from being overruled in separate cases."
The Court found that it was error for the Board to rely on the law of the case doctrine in assessing the persuasiveness of medical evidence in the case. Reversed and remanded 
NOTE: There is no such thing as the "law of the case," in assessing competing medical opinions in a workers' compensation case.  So, if your medical expert says something like, "I don't think this person ever really had a lumbosacral strain, even though it was accepted," the opinion is not to be ignored because of the "law of the case."