WKMBCLAW.COM Presents: Bradley G. Garber's Board Case Update for June 26, 2017
Dr. Garber's
DISPENSARY OF COUGH SYRUP, BUFFALO LOTION,
PLEASANT PELLETS, PURGATIVE PECTORAL, SALVE
& WORKERS' COMPENSATION CASES
by Brad G. Garber
Wallace, Klor, Mann, Capener & Bishop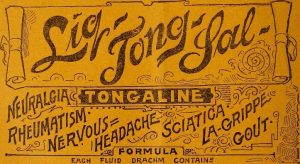 Board Case Update: 06/26/2017
Lisa Marandas, 69 Van Natta 1078 (2017)
(ALJ Reichers)
This is a bit of an interesting case.  Mr. McDonald, a licensed acupuncturist filed a request for review of that portion of the ALJ's order that found that claimant's medical services claim for acupuncture treatments was not compensable.  The Board accepted review to determine whether it had jurisdiction to consider it.
The ALJ did not address a jurisdiction issue in her Opinion & Order, but found that acupuncture treatments between November 23, 2015 and March 21, 2016 were not compensably related to claimant's accepted claim.  Mr. McDonald filed a request for review.
A "party" may request Board review of an ALJ's order.  ORS 656.289(3); ORS 656.295(2).  "Party" means a claimant for compensation, the employer of an injured worker at the time of injury or the insurer, if any, of an employer. ORS 656.005(21).  A physician is not a "party."  Simeon Martinez, 68 Van Natta 430 (2016).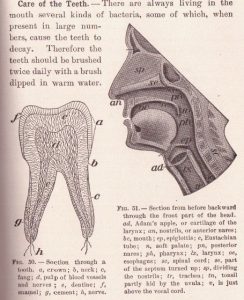 Mr. McDonald was not a "party."  Therefore, he had no standing to file a request for review.  Dismissed for lack of jurisdiction.  Jurisdiction over medical billing disputes is within the sole jurisdiction of the Department. 
And, from the Court: 
Akins v. SAIF, 1205958; A158487 (June 7, 2017) 
Claimant injured her left knee, at work, on February 8, 2012.  SAIF accepted the claim for the condition of left knee sprain and contusion. Subsequently, SAIF modified its Notice of Acceptance to accept a combined condition of left knee sprain combined, on the date of injury, with preexisting medial compartment arthritis.  SAIF next issued a denial of the combined condition.
After SAIF's initial acceptance, claimant initiated two "new or omitted condition" claims under ORS 656.267.  Claimant requested that SAIF accept the condition of "unicompartmental arthritis" and, also, a condition that was "a combination between what has been diagnosis as preexisting arthritis in [claimant's] left knee with the injury event of February 8, 2012."  (emphasis added). SAIF denied both claims.
Claimant requested a hearing and SAIF's denials were upheld, so claimant requested Board review.  The Board unanimously concluded that SAIF properly denied claimant's "new and omitted" condition claims, finding that "the record does not persuasively establish that" the conditions for which claimant sought acceptance were "separate and distinct" from the combined condition that SAIF had already accepted.  The Board also upheld SAIF's combined condition denial.
Oddly, before the Court, claimant did not dispute the Board's factual finding that the conditions for which she sought acceptance were included within the combined condition that SAIF had already accepted.  Instead, claimant argued that SAIF was required to accept those conditions, again, even if they were already accepted and that SAIF's denials of claimant's "new and omitted condition" claims, under ORS 656.267 were therefore erroneous.
In other words, SAIF was supposed to accept, again, what it had already accepted. 
The Court of Appeals did not agree with claimant's position, stating: "Nothing in the text, context, or legislative history of the statute supports claimant's argument that the legislature intended to require an insurer to reaccept (and reprocess) a condition that, as a factual matter, already has been accepted."  Affirmed 
Gadalean v. SAIF, 1403356; A161887 (June 14, 2017)
Claimant sought review of a Workers' Compensation Board order that concluded he was not eligible for benefits because he was not a "subject worker" at the time of his injury.  (I reported on this one, a while back) 
Claimant applied for a truck driver job.  Employer invited claimant to an interview, where a discussion was held about claimant's qualifications and the requirements of the job.  Claimant had to undergo a "safe driving test," as a prerequisite to being hired.  He did that and injured himself while in the midst of it.  As part of the test, however, he made a delivery of the employer's goods.  Claimant was not hired.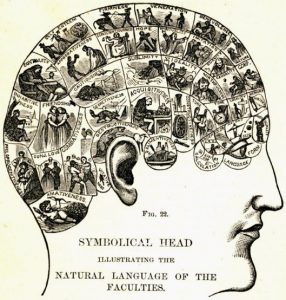 Claimant's claim was denied, by SAIF, on the ground that claimant was not a subject employee when he was injured.  An ALJ upheld that denial, as did the Board.  The Court disagreed, as follows:
"First, in the absence of specific statutory exceptions – which undisputedly do not apply in this case – a person must be paid a wage for work.  That is the point of the minimum wage statute, ORS 656.025.  Thus, if claimant was put to work for employer, even if only for a brief period of time, it does not matter that the parties did not agree as to remuneration.  The law requires it.
"Second, what claimant did that day was 'work' as a matter of law, regardless of whether employer also had the subjective or even primary purpose of evaluating him in anticipation of permanent employment.  That is so because it in undisputed – and employer concedes – that the nature of claimant's activity was work.  He performed an actual delivery, for which the employer presumably was paid.  According to Van Hyning (witness), if claimant had been on the payroll at the time, he would have been paid for that activity, as Hanson (an employee who rode along with claimant) was.  Those facts are sufficient to establish that claimant was put to work.  Reversed and remanded 
Observation:  If you are training someone, make sure they are not making money for you.