WKMBCLAW.COM Presents: Bradley G. Garber's Board Case Update for June 5, 2017
Dr. Garber's 
DISPENSARY OF COUGH SYRUP, BUFFALO LOTION,
PLEASANT PELLETS, PURGATIVE PECTORAL,
SALVE & WORKERS' COMPENSATION CASES
by Brad G. Garber
Wallace, Klor, Mann, Capener & Bishop
Board Case Update: 06/05/2017
Pascual Siquina-Tasej, 69 Van Natta 908 (2017) (ALJ Kekauoha)
Claimant requested review of an Order that, among other things: (1) declined to find a de facto denial of his "pre-acceptance" new/omitted condition claim for an L4-5 annular tear and disc bulge; and (2) declined to assess penalties and penalty- related attorney fees for SAIF's alleged unreasonable claim processing.
The ALJ found that claimant's August 26, 2013 request for acceptance of an L4-5 annular tear and mild disc bulge as new/omitted medical conditions resulting from a July 2013 work injury was not a valid claim because it was made before SAIF's
October 16, 2013 Notice of Acceptance of the initial claim.  Reasoning that SAIF's claim processing duties under ORS 656.262 were not triggered, the ALJ concluded there was no de facto denial of the new/omitted conditions claim.
Claimant filed an 801 Form for a right knee strain sustained on July 26, 2013 while lifting boxes of meat. Subsequently, a doctor decided that claimant's right knee pain was, actually, referred pain from a low back injury. He ordered an MRI scan that revealed an annulus tear at L4-5. On August 26, 2013, after reviewing the MRI films he diagnosed a lumbosacral strain with right sciatica, and an L4-5 annulus tear with mild disc bulge. On the same date, claimant filed an 827 Form, checking the new/omitted condition box and asking that the L4-5 annular tear and mild disc bulge be accepted.
On October 16, 2013, SAIF issued the initial Notice of Acceptance for a nondisabling lumbar strain. On January 26, 2016, claimant filed a request for hearing, alleging a de facto denial of the L4-5 annular tear and disc bulge. His attorney sought penalties and fees for unreasonable claim processing.
In Ernest R. Lyons, 69 Van Natta 668 (2017), a decision issued subsequent to the ALJ's Opinion & Order, the Board found that the carrier's identification of the accepted conditions in its initial
Notice of Acceptance did not constitute a de facto denial of other conditions
identified in the claimant's "pre-acceptance" 827 form, requesting acceptance of new/omitted conditions, because a carrier is not statutorily required to process a new/omitted condition claim that is made before any conditions have been accepted. The result was no difference, in this case. Affirmed
Observation: While ORS 656.267(1) allows a worker to initiate a new or omitted condition claim "at any time," until some condition has been accepted, there can be no "new" or "omitted" condition. DUH!
Dalia R. Lopez, 69 Van Natta 941 (2017) (Order on Remand)
The Board, in Dalia R. Lopez, 65 Van Natta 2173 (2013), found that claimant had not established "good cause" under ORS 656.265(4)(c) for her untimely notice of her injury claim.
Claimant was injured in a work-related motor vehicle accident on June 6, 2012. On June 7, 2012, claimant's supervisor visited her at the hospital (damage control) and asked about the circumstances surrounding the accident. Claimant told the supervisor that she was going home and was not on "work time" when she was involved in the accident.
On January 15, 2013, after a bunch of medical treatment, claimant completed an "Incident Analysis Report Form," reporting (for the first time) that she was driving to a client's home when she was involved in the MVA. She filed a claim for workers' compensation benefits. SAIF denied the claim due to untimely filing and, also, that the injury did not arise out of and in the course of claimant's employment. Claimant requested a hearing.
The ALJ did not think claimant established "good cause" for her late filing. Claimant, on review, argued that she was on pain medication and was understandably "forgetful and confused," leading to her mistaken belief that she was really just on her way home when she was involved in the MVA. The Board affirmed that ALJ's Order, reasoning that the medical record did not persuasively support claimant's assertion that she was not mentally competent when she reported her injury as non-work related. Claimant took the matter up to the Court of Appeals.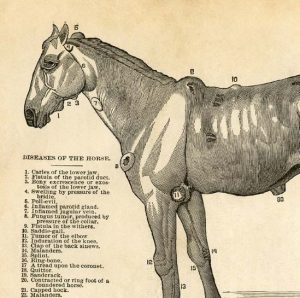 The Court reversed the Board's decision, and remanded the matter for further consideration. At the heart of the matter was the Board's decision that medical evidence of claimant's mental incompetence was necessary to support
claimant's assertion that drugs had impeded her decision-making process. The Court reasoned: "the language of the order on review seems to imply that, as a matter of
law, claimant could meet her burden only by presenting medical evidence."  The Court concluded that medical evidence was not required and that "it is for the
board to decide whether it is persuaded by the evidence that is in the record, whether or not that record includes medical evidence."
On remand, the Board observed that, on the day after her accident, claimant could recall much about her accident when she spoke with her supervisor and never indicated that her memory was impaired. Furthermore, the medical record did not suggest that claimant sustained any memory loss, as a result of her accident.
Order Republished
Kevin S. Tucker, 69 Van Natta 968 (2017) (ALJ Bethlahmy)
SAIF requested review of an Order that awarded claimant a 62 percent work disability for a left knee condition, whereas an Order on Reconsideration had not granted a work disability award.
Claimant was forklift driver. He injured his left knee, and SAIF accepted the claim.  On October 28, 2015, a job analysis was prepared for claimant's position. The analysis stated that his position required frequent lifting and pushing/pulling up to 20 pounds and lifting and pushing/pulling objects weighing 50-100 pounds, on a rare basis. Claimant reviewed the analysis and signed off on it.
On November 4, 2015, claimant's attending physician reviewed the job analysis and released claimant to his regular work.
On December 14, 2015 and May 19, 2016, before claim closure, claimant signed affidavits in which he attested that he was unable to perform the job he held at the time-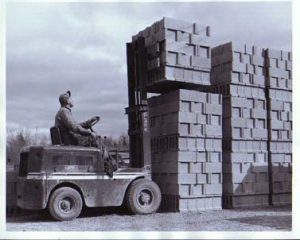 of-injury. He stated that his job really required him to lift more than 40 pounds, on a regular basis, and that he had to push/pull boxes full of onions that weighed over 100 pounds. His job was seasonal, but when he had to perform, he had to perform. He testified, at hearing, that he only signed off on the October 28 job analysis after he attempted to discuss errors in the analysis with the vocational counselor and the counselor refused to make changes.
An April 20, 2016 Notice of Closure awarded 37 percent permanent impairment, but did not award work disability. A June 20, 2016 Order on Reconsideration affirmed the Notice of Closure. Claimant requested a hearing.
After hearing, the ALJ modified the Notice of Closure and awarded a 62 percent work disability award, based on claimant's affidavits and a note from claimant's attending physician that claimant was unable to lift and push/pull more than 40 pounds.
SAIF appealed, arguing that the attending physician's release to regular work, after reviewing and approving of the October 28, job analysis, controlled. Claimant, on the other hand, argued that his affidavits controlled.  The Board agreed with claimant's position. Affirmed
Moral: A doctor's release to "regular work," based on a JA, may be easily overcome by an affidavit from the injured worker, refuting the doctor's understanding of the worker's actual work activities.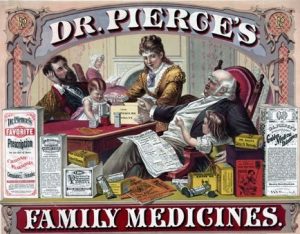 Dale E. Boekhoff, 69 Van Natta 972 (2017) (ALJ Ogawa)
SAIF requested review on an Order that awarded a whole person impairment award of 81 percent and (get this, you math majors) a 109 percent work disability award for a mental disorder. By Order on Reconsideration, claimant had been awarded a 23 percent WPI award, and a 35 percent WD award.
On March 19, 2013, claimant, a commercial semi-truck driver, was involved in a work-related motor vehicular accident when a vehicle crossed over the center line and hit his truck, head on. The other driver died, and his young daughter was severely injured.
Claimant filed a claim which was accepted for the conditions of left thumb strain, thoracic strain, acute stress reaction and PTSD. Then, claimant was involved in another traumatic MVA, on December 18, 2013 and had to go to the emergency room. He developed a bit of anxiety after all of this.
Eventually, claimant was medically stationary.  On February 18, 2014, his attending physician released him to work, with the exception of avoidance of any commercial driving activity. In other words, claimant was, really, not released back to work. A Notice of Closure awarded no PPD. Claimant requested reconsideration and the appointment of a medical arbiter.
A July 31, 2015 Order on Reconsideration awarded 23 percent whole person impairment and 35 percent work disability.  Claimant requested a hearing.
Based on a physician's opinion supporting a Class 3 moderate mental impairment, the ALJ increased claimant's WPI and WD awards to 81 percent and 109 percent, respectively. Because SAIF had challenged the Order on Reconsideration and did not reduce or disallow the Order on Reconsideration awards, the ALJ awarded claimant's attorney a $5,000 fee, under ORS 656.382(2).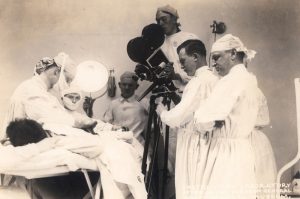 Basically, this case involves the classic war between medical experts, and the Board relied on the medical arbiter report that served as the basis of the PPD awarded by the Order on Reconsideration. What goes unexplained is how an injured worker winds up with a 109 percent work disability award!
SAIF requested a hearing challenging the Order on Reconsideration (before it also challenged the Opinion & Order), and because it was unsuccessful in reducing the PPD award to zero, it was not successful in disallowing or reducing the PPD award, so claimant's attorney kept the $5,000 awarded by the Opinion & Order and was awarded another $4,000 for efforts on review.
QUERY: Is a 200% work disability award on the horizon?