WKMBCLAW.COM Presents: Bradley G. Garber's Board Case Update for May 7, 2018
Dr. Garber's
DISPENSARY OF COUGH SYRUP, BUFFALO LOTION,
PLEASANT PELLETS, PURGATIVE PECTORAL, SALVE
& WORKERS' COMPENSATION CASES
by Brad G. Garber
Wallace, Klor, Mann, Capener & Bishop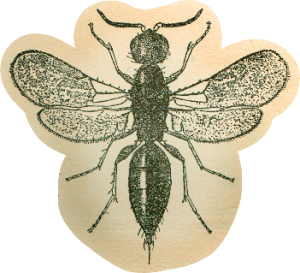 May 7, 2018 
Marty J. Stark, 70 Van Natta 499 (2018)
(ALJ Sencer)
This case illustrates the discretionary power of an ALJ when it comes to controlling the procedural course of a hearing.  As observed, by the Board, "ALJ's are not bound by common law or statutory rules of evidence or by technical or formal rules of procedure and may conduct a hearing in any manner that will achieve substantial justice."  ORS 656.283(6).  For example, ALJ's are given broad discretion on determination concerning the admissibility of evidence.  See, e.g., Brown v. SAIF, 51 Or App 389 (1991)(the ALJ's decision to admit or exclude evidence is limited only by the consideration that the hearing as a whole achieve substantial justice).
On October 14, 2016 (three days after claimant's counsel's receipt of a report from Dr. Puziss, and five days before hearing) claimant's attorney submitted the report as evidence.  NOTE: This is a very common tactic utilized by the claimants' bar, as well as the defense bar.  Before the hearing, defense counsel moved to postpone/continue the hearing to allow cross-examination of Dr. Puziss, as well as an opportunity to submit rebuttal.  (Claimant had the burden of proof and the right to last presentation of evidence).  As part of its motion for continuance, the employer argued that its "procedural due process rights would be prejudiced were it to commence its case-in-chief prior to the time that Claimant's case-in-chief has been completed."
At the hearing, employer's counsel contended that is was not required to offer any evidence (including exhibits) until Claimant had completed his "case-in-chief."  Claimant's attorney responded that he would not offer any of the employer's medical examination reports, or concurrence letters.
Claimant's counsel did not object to the cross-examination of Dr. Puziss, but did object to a continuance so that additional evidence could be generated to support employer's denial.  The hearing proceeded and Claimant provided testimony.  Following that testimony, the ALJ continued the hearing for the sole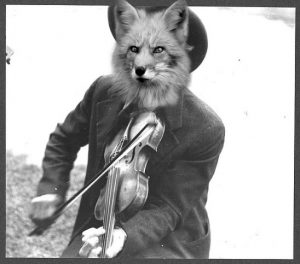 purpose of Dr. Puziss's cross-examination.  The ALJ further addressed the employer's continuance motion in an Interim Order.  Citing Donald E. Bell, 64 Van Natta 776 (2012), the ALJ determined that the employer was not entitled to a continuance to obtain additional evidence of its choosing any time that a claimant, who has the burden of proof and right of last presentation of evidence under OAR 438-007-0023, provides evidence on the date of hearing that the employer was not anticipating (even though that evidence might raise a new theory of medical causation).  Continuance was denied for any other purpose than to cross-examine Dr. Puziss.
Subsequently, the employer decided to withdraw the request for Dr. Puziss's cross-examination.  Employer's counsel then offered all proposed exhibits that had not previously been offered at the scheduled hearing, contending that it could do so because Claimant's case was completed.  Claimant's attorney objected, arguing that the hearing was continued solely for the cross-examination of Dr. Puziss, and that the scheduled hearing was the time and place for the parties to present their evidence.  See 438-006-0091.
The ALJ declined to admit the employer's proposed exhibits.  Reasoning that proposed exhibits are submitted at the outset of the hearing, the ALJ explained that, when a hearing is continued, the parties may submit additional evidence within the scope of the continuance ruling.  NOTE: Exhibits are supposed to be submitted within 28 days of the scheduled hearing, although that does not preclude parties from submitting additional evidence generated within that 28-day period.  Finding that post-hearing submission of documentary evidence already in the possession of the parties was not within the scope of his continuance ruling and finding that the employer had not explained why the evidence could not have been produced at the hearing, the ALJ declined to reopen the record for the admission of the employer's proposed evidence.  Affirmed.  Employer's denial set aside.  Total attorney fee: $12,500, plus $6,000 on review. 
Ralph T. Nisbet, Jr., 70 Van Natta 576 (2018)
(ALJ Ogawa)
Claimant requested review of an Order that affirmed a whole person impairment award for a left leg condition and declined to award anything for work disability.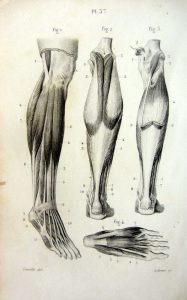 Claimant, who was employed as a road construction site traffic flagger, injured his left leg on December 16, 2011.  The self-insured employer accepted his claim for benefits for the condition of "left gastrocnemius strain."  In June of 2012, the insurer closed the claim by Notice of Closure that did not award permanent disability benefits.
Subsequently, claimant filed a new condition claim, and the scope of claim acceptance was expanded to include the condition of "partial tear of the plantaris tendon."  The procedural history of the claim is not well-recorded in this Order on Review but, eventually, the claim was reclosed in October 2016 by Notice of Closure that awarded 3 percent whole person impairment, but no work disability award.
Prior to claim closure, claimant's attending physician release claimant to return to work, without limitations, to the flagger position.  An Order on Reconsideration, issued in December 2016, affirmed the Notice of Closure.  Claimant requested a hearing, seeking work disability benefits.
At hearing, claimant contended that his "job at injury" was not limited to the duties of a traffic flagger, and that work restrictions placed upon him by his attending physician prevented him from performing his regular work. The ALJ found otherwise, concluding that the attending physician's work restrictions did not prevent claimant from performing the work duties of a flagger.  Claimant requested review.
The Board ran through its boilerplate legal analysis, as follows:
"Whether claimant is entitled to work disability depends on whether he returned to, or was released by his attending physician to return to, regular work.  If either of these events occurred, claimant is not entitled to work disability. ORS 656.214(2)(a); ORS 656.726(4)(f)(E); OAR 436-035-0009(4).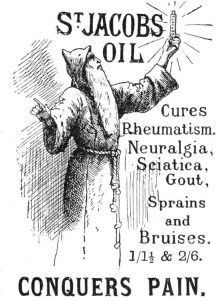 "'Regular work' means the job that claimant held at injury.  ORS 656.214(1)(d); OAR 436-035-0005(15).  'Regular work' includes tasks that are performed on a steady or customary basis, even if those tasks are not part of a worker's job description or otherwise explicitly required.  See Thrifty Payless, Inc. v. Cole, 247 Or App 232, 239 (2011); Marcos Ruiz, III, 66 Van Natta 777, 780 (2014); Erik M. Kunz, 64 Van Natta 606, 607 (2012).  We determine whether claimant was released, or returned, to 'regular work' based on evidence in the record, including medical records describing the work that he was performing when he was injured, his own description of his work history, the employer's regular job description, and the evidence about his post-injury physical capacity.  See Tyrel Albert, 66 Van Natta 1212, 1216 (2014)(on remand)."  (emphasis added).
There is a lot of discussion about what description of claimant's actual work activities was most accurate but, ultimately, the Board agreed that the best description was that of a flagger, the position that his attending physician release him to, without restriction.
Claimant had undergone a PCE, prior to claim closure, in which the examining therapist determined that claimant could return to his job-at-injury as long as the employer allowed "small positional changes."  Claimant attempted to argue that this minor restriction proved that he was not capable of returning to his job-at-injury.  The Board countered this argument, as follows:
"To the extent that this 'small positional restriction' would necessitate a modification of the manner claimant performed his 'at injury' work, such a modification would not support a work disability award, because the record does not establish that he was not able to perform the duties required by the job at injury.  See Jessica A. Phares, 60 Van Natta 3082 (2008)(the claimant's injury-related reduced typing speed did not entitle her to a work disability award because she was released to her regular work and her 'at injury' job did not require a certain typing speed)." (emphasis added). Affirmed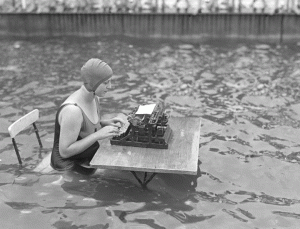 And from the Court of Appeals:
Meyers v. SAIF, 1303794; A160626 (April 18, 2018) 
Claimant appealed a Board Order that upheld a denial of her injury suffered while on her way to an "orientation," before beginning a paid training for work as a telemarketer.
Claimant applied for a job as a telemarketer.  She was invited to show up, on January 21, 2013, to attend an "orientation" and paid training.  On the day of the orientation and training, Claimant arrived at employer's facility.  As she was about to open the door to a stairwell leading to the employer's offices, an employee came through the door from the opposite direction, knocking Claimant down.  She ended up with a right hip fracture, which required surgery.
Claimant filed a claim which was denied by SAIF on the basis that Claimant was not a "subject worker" at the time of injury.  Claimant filed a Request for Hearing alleging that, prior to making the trip to the orientation, she believed that she had been offered a job and that the orientation was a mere formality.  The business owner, however, testified that the orientation was a prerequisite to participating in the employer's training program and involved the completion of forms necessary for employment, as well as the signing of documents agreeing to comply with workplace policies, including productivity expectations and dress code requirements.
The Board upheld SAIF's denial.  It noted Claimant's "understanding" that she would participate in the first day of paid training at nine dollars and hour; but it explicitly rejected her contention that she had been offered employment.  The Board found the employer's witness more persuasive as to the intent of the negotiation and process of preparation for employment.
Ordinarily, if "substantial evidence" supports the Board's decision, the Court does not look beyond that. See ORS 656.298(7).  In this case, the Court review the testimony and decided to substitute its interpretation for that of the Board.  Reversed 
SAIF v. Massari, 1500155; A161070 (April 18, 2018) 
Claimant was employed by Bend Memorial Clinic as a "hospitalist physician."  Definition: "a dedicated in-patient physician who works, exclusively, in a hospital."  He worked at St. Charles Hospital and was injured when he slipped and fell on ice in the hospital parking lot while on his way to work.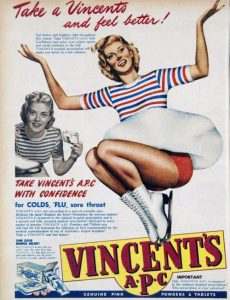 SAIF denied compensability, asserting that the injury did not arise out of and in the course of employment.  Claimant requested a hearing and, after hearing, the ALJ set aside the compensability denial.  On appeal to the Board, SAIF did not dispute that Claimant's injury "arose out of" employment, but contended that compensability was precluded by the "going and coming" rule because, at the time of his injury, he was going to work and, therefore, was not acting "in the course of" his employment.
The Board, on review, affirmed the ALJ's Order, reasoning that Claimant was, in fact, in the course of his employment when he was injured.  Employer appealed, contending that, because Claimant had not performed any work in his home office in the morning before leaving for work, and had not been paged, he was not traveling between work sites when he was injured, and was simply traveling to work.
Claimant testified that, at the time of injury, he was on duty and that, while on duty, he had an obligation to be available to hospital staff within 10 to 15 minutes of being paged.  In other words, he was functioning under the "direction and control" of his employer.  "A worker who is not engaged in any work activity at the time of injury, but who is nonetheless subject to the employer's direction and control, is considered to be in the course of employment." Massari at 353.
The Court concluded, as follows:
"At the time of his injury, claimant's shift had begun and he had a responsibility to respond to a page within a short period of time. Those facts support the board's findings that claimant was on duty and within the employer's direction and control, which in turn are sufficient to support its conclusion that claimant was within the course of his employment at the time of his injury."  Affirmed