WKMBCLAW.COM Presents: Bradley G. Garber's Board Case Update for November, 15, 2017
Dr. Garber's
DISPENSARY OF COUGH SYRUP, BUFFALO LOTION,
PLEASANT PELLETS, PURGATIVE PECTORAL, SALVE
& WORKERS' COMPENSATION CASES
by Brad G. Garber
Wallace, Klor, Mann, Capener & Bishop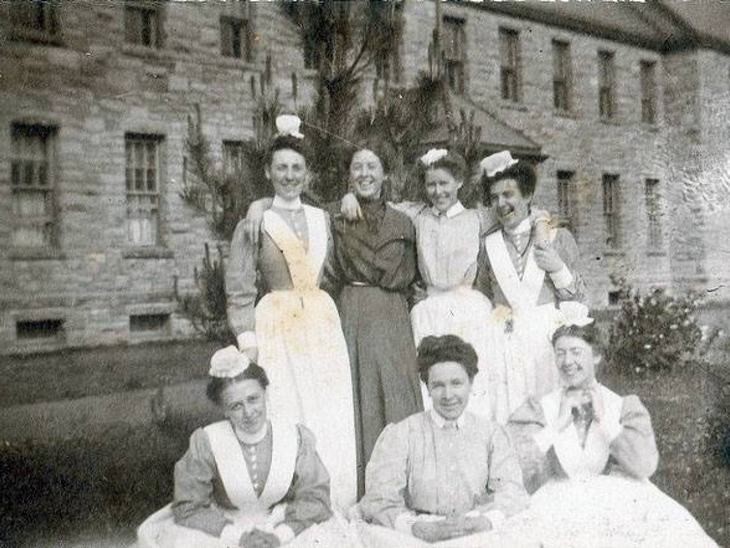 November 15, 2017 
Theresa L. Beland, 69 Van Natta 1466 (2017)
(ALJ Wren)
The employer requested review of an Order that set aside its denial of claimant's occupational disease claim for a bilateral shoulder condition and awarded claimant's counsel an assessed fee of $30,000.
Claimant had one champion – Dr. Puziss.  The employer relied on the opinions of four experts – Drs. Strum, Farris, Hammel and Ware.  On appeal, the employer challenged claimant's credibility and, therefore, the persuasiveness of Dr. Puziss's opinions.
Claimant is an X-ray technician.  She is, also, a "power lifter."  In a prior claim, she told an investigator that she bench-pressed 140 pounds, for 20-100 repetitions.
Dr. Puziss doubted that even a professional body builder would be physically capable of bench pressing his/her body weight for 100 repetitions and, therefore, that claimant's bragging about her physical ability was probably not credible or realistic.  In fact, Dr. Puziss doubted that claimant could even lift her own body weight (presumably 140 pounds) 20 times.  Furthermore, Dr. Puziss doubted that claimant's weightlifting was consistent with her stated goal of staying in shape for dancing.
At hearing, claimant testified that there was "no way" that she could lift the amount described in the investigator's report.  She testified that she pressed her body weight only twice in her life, for 3-4 repetitions.  Apparently, the investigator was not called as a witness, to rebut this testimony.  The Board found claimant and Dr. Puziss most persuasive.
The employer tried to argue that Dr. Puziss's opinions should be discounted because he did not distinguish the amount of time that claimant professionally belly-danced, on a full-time basis, from the time she danced, on a part-time basis, and he did not specifically apportion the contribution of claimant's "recreational" belly dancing activities.  NOTE: claimant's injury was to her shoulders. 
The Board observed, "* * * [N]o physician's opinion considered the 'exact duration' of claimant's professional belly dancing activities to be 'crucial' in assessing the major contributing cause of claimant's shoulder conditions."  In short, the duration of claimant's belly dancing activities was irrelevant.  Affirmed.  Another attorney fee of $6,000, for a total of $36,000 
Ashley Bruntz-Ferguson, 69 Van Natta 1531 (2017)
(ALJ Naugle)
Claimant requested review of an Order that upheld the employer's denial of her injury claim.  The issue was course and scope.
On December 16, 2016, claimant, who lived next door to the employer's leased premises, was walking to work.  She slipped on some ice and fell.  The area in which she fell was designated a "Common Area," in employer's lease.  The insurer issued a denial of compensability, asserting that claimant's injury occurred before she had arrived for work, and was not compensable under the "going and coming" rule.  Claimant requested a hearing.
In upholding the employer's denial, the ALJ concluded that the "parking lot" exception to the "going and coming" rule did not apply because the employer did not exercise sufficient control of the common area where claimant fell.
Here's the boilerplate litany:
"Injuries sustained while the employee is going to, or coming from, the place of employment generally do not occur 'in the course of employment.'  Norpac Foods, Inc. v. Gilmore, 318 Or 363, 366 (1994).  The 'parking lot' rule, however, provides an exception: when an employee traveling to or from work sustains an injury 'on or near' the employer's premises, the 'in the course of' portion of the work-connection test may be satisfied if the employer exercises some 'control' over the place where the injury is sustained. Id. at 367; Beverly M. Helmken, 55 Van Natta 3174, 3175 (2003), aff'd without opinion, 196 Or App 787 (2004)."
Without going through another three or four paragraphs of boilerplate mumbo-jumbo, I report that the Board found that the employer had no control, or right to control, or responsibility to maintain the area where claimant fell.  Even though the lease, entered into by the employer, allocated some of the lease costs to maintenance and control, the responsibility for such maintenance and control was not placed on the employer but, rather, on the property owner.  Affirmed
NOTE: The Board did not mention the Court's holding in U.S. Bank v. Pohrman, 272 Or App 31, rev den, 358 Or 70 (2015)(consideration of the "personal comfort" doctrine antecedent to consideration of the "course and scope" analysis).
Michelle D. Johnson, 69 Van Natta 1607 (2017)
(ALJ Fisher) 
Claimant requested review of an Order that: (1) admitted reports from two physicians over claimant's objection; and (2) upheld the self-insured employer's denial of her injury claim for a cervical spine condition.  The interesting issue is the evidentiary issue.
Before the hearing, claimant moved to strike a report from Clyde Farris, M.D. and the concurrence from Dr. Seymour, one of claimant's treating physicians.  Claimant asserted that Dr. Farris described himself as an accident reconstruction specialist when he was not qualified by education, training, or experience in that field.  First of all, Dr. Farris is an orthopedic surgeon.  But, get this (I did not know this) – he has an undergraduate degree in biomechanical engineering and served on the Stanford Crash Analysis Team, working under a grant from the United States Department of Transportation to evaluate motor vehicle accidents and make safety recommendations while at Stanford Medical School.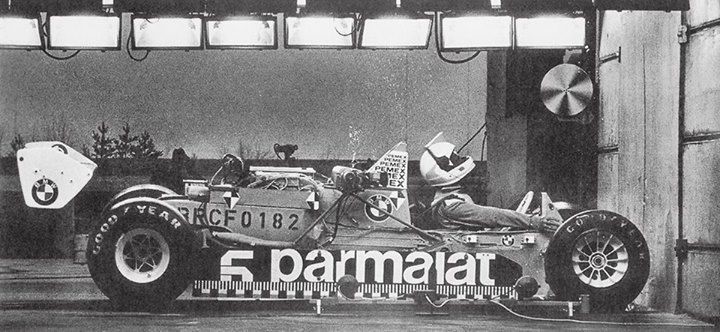 In his Opinion & Order, Judge Fisher cited and relied upon the court's holding in  Streight v. Conroy, 279 Or 289 (1977).  In that case, the court addressed the trial court's allowance to two defense witnesses (physicians) to answer hypothetical questions, based on accident photographs showing damage related to a motor vehicle accident, concerning whether the collision probably caused back injuries.  The ALJ observed that the Streight court had reasoned that the witnesses had relied, not only on photographs in evidence, but also on their expertise as physicians, and that the jury could weigh their testimony.  The Streight court allowed the medical experts to answer the hypothetical questions.
On review, the Board observed, as follows:
"Here, Dr. Farris offered his opinion in the context of a physician, basing his decision, in part, on relevant forces involved in the mechanism of injury.  Consequently, his opinion was presented, and has been considered, as an examining physician, not as an accident reconstructionist."
So, it boiled down to whether Dr. Farris's opinions were more persuasive than claimant's chiropractor.  Affirmed
FOR PAST CASE LAW UPDATES AND ENJOYABLE READING: WWW.WKMCBLAW.COM