WKMBCLAW.COM Presents: Bradley G. Garber's Board Case Update for September 26, 2018
Dr. Garber's
DISPENSARY OF COUGH SYRUP, BUFFALO LOTION,
PLEASANT PELLETS, PURGATIVE PECTORAL, SALVE
& WORKERS' COMPENSATION CASES
by Brad G. Garber
Wallace, Klor, Mann, Capener & Bishop
September 26, 2018 
Lori C. Watt, 70 Van Natta 755 (2018)
(ALJ Brown) 
Claimant requested review of an Opinion & Order that upheld SAIF's denial of her injury claim for left finger conditions.  The issue was whether the injury arose out of and in the course of claimant's employment. (AOE/COE)
Claimant went out for a walk, on a paid 15-minute break, for a walk.  She went on a normal route that she commonly used for her walk.  Along the way, on a public sidewalk, she tripped on an area where a tree root had broken the concrete.  She fell and injured fingers in her left hand.  She filed a claim for benefits which was denied by SAIF, asserting that the injury did not arise out of and in the course of her employment.
According to claimant, the employer encouraged walking breaks.  Walking breaks, however, were not mandatory, and the employer had no control over where its employees walked.
In its analysis, the Board discussed the decisions in U.S. Bank v. Pohrman, 272 Or App 31, rev den, 358 Or 70 (2015) and Mandes v. Liberty Mut. Holdings-Liberty Mut. Ins., 289 Or App 268 (2017).  But, the main discussion was about how the facts of this case differed from those in Angelina Cox, 68 Van Natta 792 (2016).
In Cox, the claimant injured herself as she was entering a public building, after going on a 15-minute walk, during a paid break.  The Board found that claimant was engaged in an activity "incidental to her employment" when she was injured and, therefore, that she had not "left work" when she sustained her injury.  In that case, the "personal comfort" doctrine applied and the "going and coming" work did not come into play.
In this case, however, attention was focused on the location of the injury and whether the public sidewalk posed a risk attached to claimant's employment.  The Board found that the personal comfort doctrine applied, but that her injury did not "arise out of" her employment.  The Board discussed the distinctions between employment-related risks (compensable), personal risks (not compensable) and neutral risks (maybe compensable).  Neutral risks, which have no particular employment or personal character, are compensable only is employment conditions put the worker in a position to be injured by the neutral risk.
In this case, the Board found that walking, voluntarily, on a public sidewalk presented a neutral risk of injury with no connection to employment and that, claimant's injury was, thus not compensable.  In contrast the Board found that entering a public building, where an employer has a rented office (the Cox scenario), presents an employment-related risk because the employee has to use the entryway into the building and any injury is, therefore, compensable.
Disclaimer:  My initial victory, in Cox, was reversed after the decision in Pohrman was published. 
Rebecca J. Strachan, 70 Van Natta 787 (2018)
(ALJ Fisher)
Claimant appealed an Order that upheld the employer's denial of her claim for benefits.  Claimant is a flight attendant who flies out of Portland.  She lives in Spokane, Washington.  She usually flies into Portland to begin her shifts, and commutes about two to four times per month.  Once she begins work, she usually works anywhere from 10 to 23 consecutive days.  During that time, she might only have one day off, so she does not usually go home to Spokane.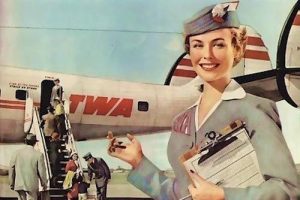 On December 8, 2016 (the date of injury), claimant flew from Spokane to Portland.  She arrived at PDX at around 10:30 am.  Her shift did not start until the following morning, at about 5:00 am, about 18 or 19 hours later.  She arrived early because she intended to spend some time with her sister, in Vancouver, WA.
On the following morning, she took a shuttle bus to PDX.  When she stepped off the shuttle, she slipped on ice and struck her left knee on a curb.  She had not, yet, clocked into work.  Claimant argued that she was a "traveling employee" at the time of her injury.
The Board went through the boilerplate litany: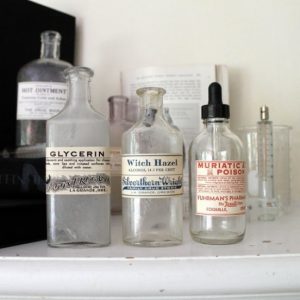 " * * * When an employee's work entails travel, the employee becomes a traveling employee, even if the travel is local and of limited duration.  See Savin Corp. v. McBride, 134 Or App 321 (1995)(traveling employee's work entailed driving to customers' premises and returning home each evening; injury sustained while running a banking errand on the way home was compensable).  When an employee is required to travel as a condition of employment, injuries resulting from activities necessitated by the travel can be compensable, even if the employee is not performing a work task at the time of injury. See Sosnoski v. SAIF, 184 Or App 88, 93-95, rev den, 335 Or 114 (2002).  A traveling employee is considered to be continuously acting in the course of employment unless the employee has engaged in a distinct departure on a personal errand. SAIF v. Scardi, 218 Or App 403, 408 (2008); Sosnoski, 184 Or App at 93." (Emphasis added).
In this case, the Board found that claimant had not, yet, attained the status of a "traveling employee," at the time of her injury.  The Board noted that, while the terms of her employment required her to "check in" by 90 minutes before her shift began, she was not required to be in Portland 18 to 19 hours before her shift started, and she was not "on the clock" when she arrived at PDX.  In addition, claimant was not required to take a "commuter" flight or shuttle bus to PDX, she was not required to, nor did she actually perform, services for her employer during her travel, and she was not on a layover or a continuation of her travel status when she was injured.  Affirmed 
Sandra Ocapan-Pantoja, 70 Van Natta 817 (2018)
(ALJ Pardington) 
Claimant requested review of an Order that reduced her PPD award, upon reclosure of her claim, from 13% to 0% (16% to 3%).
Claimant compensably injured her left shoulder on June 4, 2015.  Dr. DiPaola, who performed surgery on the shoulder, declared claimant medically stationary and capable to returning to regular work, on June 6, 2016.  A Notice of Closure awarded a 2% whole person permanent impairment for claimant's accepted left shoulder conditions.  A subsequent Order on Reconsideration increased claimant's whole person impairment award to 3%.
Subsequently, the employer reopened the claim and accepted a "new/omitted" condition.  Another Notice of Closure awarded no additional PPD.  Claimant contested the closure by Request for Reconsideration and a medical arbiter examination was scheduled with a "Dr. Schader."  Dr. Schader made impairment findings and attributed all findings to all accepted conditions.  Accordingly, the Order on Reconsideration, based on Dr. Schader's findings, increased claimant's whole person impairment award by 13%, for a total of 16%.  The employer requested a hearing.
The ALJ found Dr. Schader's analysis to be ambiguous and that he did not expressly attribute claimant's impairment to the newly-accepted condition.  So, the ALJ reversed the Order on Reconsideration's 13% increase in PPD.  Claimant requested review.
The Board went through the boilerplate litany about how a medical arbiter's findings are supposed to be relied upon, on reconsideration.  It, then, went on to point out, as follows: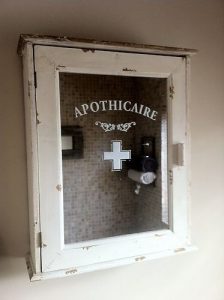 "When a new/omitted medical condition has been accepted since the last arrangement of compensation, the extent of permanent disability must be 'redetermined.' OAR 436-035-0007(3).  OAR 436-035-0007(3)(b) provides that only impairment related to the newly accepted condition is evaluated for 'redetermination' purposes.  In such cases, impairment for any previously accepted condition is not reevaluated and is given the same impairment rating as established at the last arrangement of compensation.  OAR 436-035-0007(3)(b)." (Emphasis added).
The medical arbiter based his findings on "all the accepted conditions of her left shoulder including the [newly- accepted condition]."  (Emphasis added).  The Board interpreted Dr. Schader's statement to include claimant's prior permanent impairment for her previously-accepted conditions (3%) in his total assessment, with the remaining portion (13%) due to the new/omitted condition.  The Board reversed the Opinion & Order and reinstated the Order on Reconsideration. Reversed; $5,500 attorney fee 
Observation:  Not sure if I'd take this one up, on appeal, but Dr. Schader did not, clearly, attribute any of his findings, expressly, to the newly-accepted condition.  He lumped everything together, and I agree that his analysis was ambiguous. 
Carol L. Williams, 70 Van Natta 821 (2018)
(ALJ Ogawa) 
Claimant requested review of an Opinion & Order that upheld the self-insured employer's injury and occupational disease claims and declined to award a penalty and penalty-related fee for unreasonable claim processing.
The Board adopted the ALJ's findings and conclusions with regard to compensability.  BUT…it found that claim processing was unreasonable and, so, awarded a penalty and fee under ORS 656.262(11)(a).  The ALJ had reasoned that, because claimant did not prevail over the employer's denial, she was not entitled to a penalty and penalty-related fee.
On review, claimant's attorney contended that the employer's denial of claimant's claim was untimely and was, therefore, unreasonable as a matter of law.  The Board observed, as follows:
"Under ORS 656.262(6)(a), '[w]ritten noice of acceptance or denial of the claim shall be furnished to the claimant by the insurer or self-insured employer within 60 days after the employer has notice or knowledge of the claim.' Here, the employer signed an 801 Form on September 25, 2015. [citation omitted] The employer denied the claim on January 19, 2016. [citation omitted] Consequently, the record establishes that the employer's denial was untimely."
The employer had no explanation for the late issuance of the denial, so the Board found, as a matter of law, that its claim processing was unreasonable.  Thus, a penalty-related attorney fee of $1,250.  There were no "amounts due," so no penalty.  Affirmed in part, reverse in part. 
Fred D. Harris, 70 Van Natta 1105 (2018)
(ALJ Kekauoha) 
Claimant requested review of an Order that: (1) found that his claim was not prematurely closed; and (2) affirmed an Order on Reconsideration that did not award permanent impairment for multiple conditions.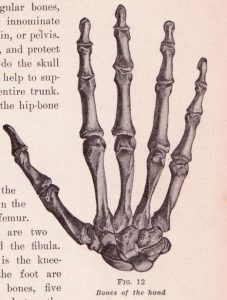 As a result of claimant's September 2015 work injury, the self-insured employer accepted a left eye contusion, a chest/rib contusion, a left groin contusion, a left forearm contusion, a right wrist sprain and right carpal tunnel syndrome.
In January 2016, claimant's hand surgeon, Dr. Buehler, performed a right wrist fusion and right carpal tunnel release.  Claimant developed some tenderness related to the hardware used to fuse the wrist.  Dr. Buehler recommended that the hardware be removed.
On August 22, 2016, Dr. Nolan, a hand surgeon, who examined claimant on behalf of the employer, opined that all of claimant's accepted conditions were medically stationary, without permanent impairment.  He also opined that claimant's right wrist fusion and current disability/need for treatment were due to post-traumatic arthritis from a prior 2007 surgery.  Importantly, Dr. Buehler concurred with Dr. Nolan's opinions.
Claimant's claim was closed by Notice of Closure dated February 13, 2017.  Claimant received no PPD.  He requested reconsideration.  Subsequently, a June 20, 2017 Order on Reconsideration affirmed the Notice of Closure.  Claimant requested a hearing.
At the hearing, claimant asserted that he was not medically stationary on the date of claim closure because Dr. Buehler had recommended surgery to remove "orthopedic hardware" retained from the January 2016 right wrist fusion surgery.  The Board disagreed with this assertion, observing as follows: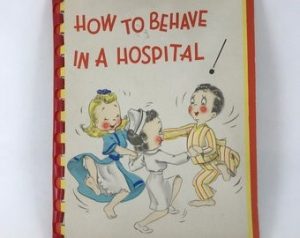 "The term 'medically stationary' does not mean that there is no longer a need for continuing medical care.  Maarefi v. SAIF, 69 Or App 527, 531 (1984); Adrienne L. Dombrosky, 60 Van Natta 185, 193 (2008) (on remand).  In addition, the medically stationary status of claimant's condition is considered at the time of the February 13, 2017 Notice of Closure, without considering subsequent developments. Sullivan v. Argonaut Ins. Co., 73 Or App 694, 697 (1985)."
While he recommended surgery to remove hardware, Dr. Buehler did not indicate that such surgery would materially improve claimant's accepted condition.  Because of this, the Board found that the Notice of Closure was not premature.
Claimant then argued he was entitled to a PPD award for loss of range of motion and loss of strength in the right wrist, due to the "right wrist fusion" surgery.  Both Drs. Nolan and Buehler, however, opined that the need for wrist fusion was necessitated entirely by preexisting right wrist end-stage post-traumatic arthritis, unrelated to the September 2015 work injury.  So…no claim-related PPD award.  Affirmed